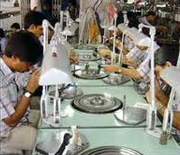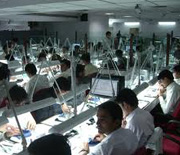 Welcome to DiamondSurat.com
Our diamondsurat.com is a leading company in selling of polished IGI, GIA, IDI certified diamonds .We purchase rough diamonds from all over the world through our associate company's & then we cut & polish diamonds in our associate diamond factories in surat only, so we have cost advantage .We sell in retail to consumers throughout India & to all parts of world, through online. Mostly jewelers from all over the world also purchase from us IGI, GIA, IDI, certified diamonds in large quantities in wholesale rate, retail consumers also get benefited by buying from us, because they are buying from the main source only in wholesale rate.
Surat is connected with diamond business since ancient time, Surat is a city located on the western part of India in the state of Gujarat. Surat is one of the cleanest city of India and is also known by several other names like "THE DIAMOND CITY", "THE SILK CITY", etc. It has the most vibrant present and an equally varied heritage of the past. It is the city where the British first landed in India. The Dutch and the Portuguese also established their business centers in Surat, the remnants of which are still preserved in the modern day Surat. In past this was a glorious port with ships of more than 84 countries anchored in its harbour at any time. Today, 92% of the world's diamonds are cut and polished in surat.